You are here
Established in 1983, Austraffic is the industry leader in traffic and transport data collection and analysis. Our clients include local and state governments, engineering consultants and other organisations.
Austraffic has undertaken thousands of transport surveys across Australia and has a large team of highly skilled survey staff with extensive experience helping our clients solve complex problems.
Our team is passionate about ensuring that accurate, fit-for-purpose traffic and transport data is promptly delivered to our clients to enable them to make the best decisions when designing and managing transport networks.
Our knowledge, awareness, and expertise in on-road workplace safety are comprehensively incorporated into our business systems and workplace philosophy.
Austraffic's integrated management system is designed to identify and manage all activities and foreseeable events that have the potential to affect our objectives, particularly with respect to workplace health and safety, the environment and quality management. It is designed to meet the requirements of applicable Federal and State legislation, Industry Codes of Practice and International and Australian Standards such as ISO 45001, ISO 9001, ISO 14001, ISO 31000 and AS 1742.3.
Austraffic is an equal opportunity employer and believes in equal pay for work of equal value. We do not tolerate bullying or discrimination in the workplace and seek to provide an environment of mutual trust and respect.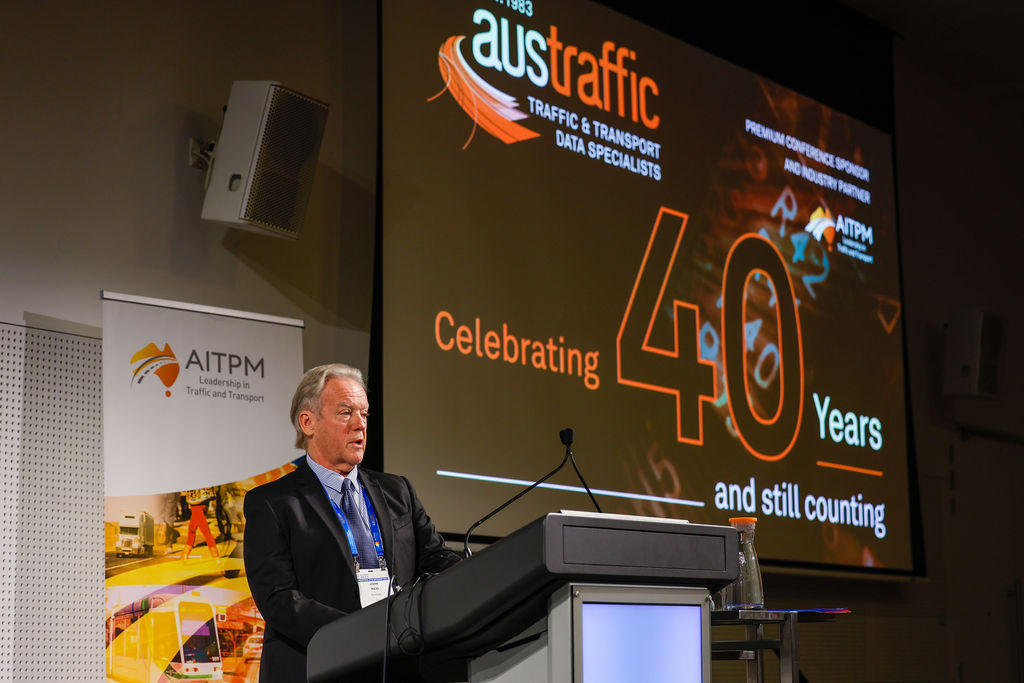 Advancing Our Industry
Austraffic firmly believes that collaboration across the traffic and transportation industry allows for widespread sharing of knowledge, ideas, and best practices that can significantly improve delivery of services to the community and enhance the livability of our cities and urban environments. When companies, professionals, researchers, and organisations join forces through partnerships, industry associations, and conferences, it fosters an open exchange of information that raises the collective knowledge base. Participants gain exposure to innovative concepts and approaches being developed by peers. This cross-pollination of perspectives and pooling of diverse skillsets creates new opportunities for synergies, as collaborators integrate their complementary expertise to solve common challenges in novel ways.
Austraffic is a long term Partner and Premium National Conference Sponsor of AITPM (Australian Institute of Traffic Planning and Management), and our principals and staff are active members. As the national association for traffic and transport professionals, AITPM is focused on leading its members to connect, collaborate, and participate to advance their skills, capability and knowledge in order to support a good transport system.
As part of our commitment to professional development, Austraffic developed, along with the Institute of Transportation Engineers (ITE), the World Wide Learning Opportunities Award, which provides financial support to young ITEANZ members to attend worldwide conferences, meetings or other professional events, allowing them to interact and learn from other professionals. In addition, from 2023, Austraffic will also be sponsoring six (6) student ITE members to attend the annual AITPM National Conference.
Austraffic Community Sponsorships
Austraffic is a foundation sponsor of the Brisbane Lions AFLW team and is proud to support the Austraffic A-League PFA Player of the Month Award.
Traffic Surveys Australia Wide
Our offices are located throughout Australia, and our traffic engineering and information technology specialists can assist you with the design, analysis and presentation of surveys.

Click here to contact us