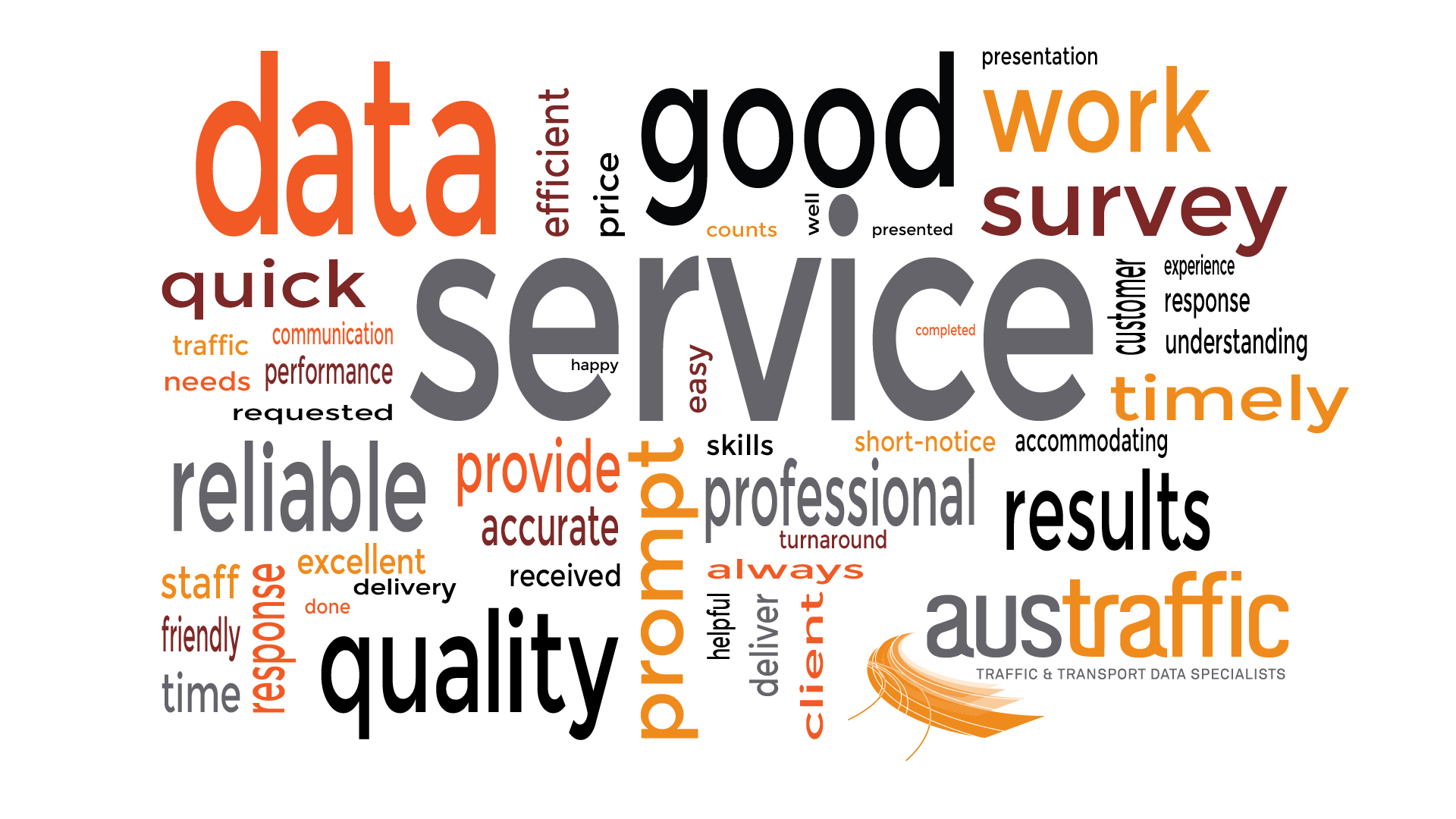 Founded in 1983 (as Australasian Traffic Surveys), Austraffic has undertaken thousands of traffic, transport and pedestrian studies in all states and territories of Australia, and New Zealand. We have the systems and expertise to deliver quality data that meets your needs. 
Our offices are located throughout Australia, and our traffic engineering and information technology specialists can assist you with the design, analysis and presentation of surveys.
We utilise a wide range of data collection methods, specific to the type survey required, and based on our 33 years experience providing traffic and transport data collection services to a wide range of clients. We design and implement our own software packages to ensure we meet rigorous data analysis, and data presentation, requirements.
Our knowledge, awareness, and expertise in on-road workplace safety, is comprehensively incorporated within our business systems and workplace philosophy.

Austraffic's integrated management system is designed to identify and manage all activities and foreseeable events that have the potential to affect our objectives, particularly with respect to workplace health and safety, the environment and quality management.  It is designed to meet the requirements of applicable Federal and State legislation, industry Codes of Practice and International and Australian Standards such as AS/NZS 4801, ISO 9001, ISO 14001, ISO 31000 and AS 1742.3.

Austraffic is a Platinum National Sponsor of AITPM and our principals and staff are active members.  We believe professional development is paramount to ensuring we deliver the highest quality service to our clients.
Austraffic is an equal opportunity employer that firmly believes in equal pay for work of equal value.  We do not tolerate bullying or discrimination in the workplace and we seek to provide an environment of mutual trust and respect.

To contact one of our offices, please click here.